Cutter is a Qt and C++ GUI powered by Rizin. Its goal is making an advanced, customizable and FOSS reverse-engineering platform while keeping the user experience at mind. Cutter is created by reverse engineers for reverse engineers.
Cutter is actively maintained by its developer team and releases a new feature every ~5 weeks. Naturally, Cutter enjoys the fast paced development of its core, Rizin. This makes the project one of the most actively developed RE frameworks.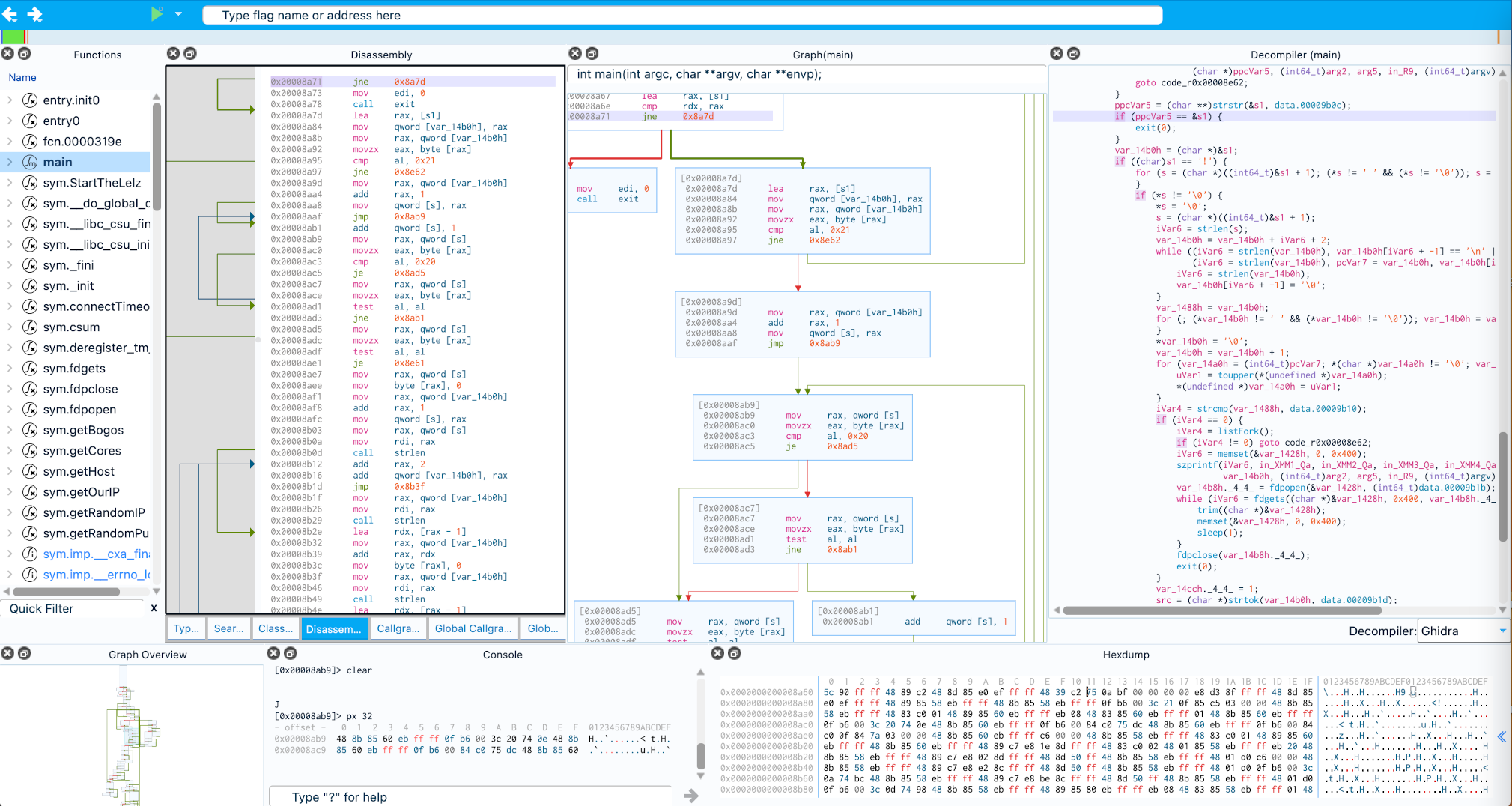 Get Cutter
Cutter is available for all platforms (Linux, OS X, Windows). You can download the latest release from our release page.
OSX: Download the latest .dmg file.
Windows: Download the latest archive.
Linux: use the AppImage file. Then just make it executable and run it: chmod +x Cutter-[version]-x86_64.AppImage
---
Building from sources
To build the latest version of Cutter on your local machine, please follow the instructions on our build page.
---
Need help?
You can contact the Cutter developers and community on:
Telegram: https://t.me/cutter_re
IRC: #cutter on irc.libera.chat
Twitter: https://twitter.com/cutter_re
---
Want to help the project?
If you want to contribute to Cutter, take a look at our contributing tutorial to know what you can do to help the project!